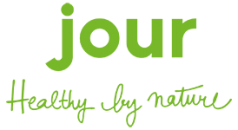 Total investment:
$ 300,000
Franchise fee:
$
Royality fee:
5%
Monthly marketing payment :
$ 0
Revenue:
$
12 000

*

* Calculator calculations are provisional, not guaranteed
MAIN INFORMATION
Foundatoin year: 2003
Year of franchising:
Company units: 15
Franchise units: 21
Total number of units: 36
Number of employees per unit:
Contract period: 60 month
Jour is a committed and healthy restaurant chain that offers high quality custom made salad to consume on site, take out or delivery. Precursor of custom salad in 2003, Jour specialized in healthy food, an idea of eating fast and healthy thanks to local suppliers and regarding to seasons. A full menu offering fresh and delicious meals with a great nutritional potential: minute made salads, hot dishes, originals desserts and homemade fruit juices.
Before the launching of your restaurant and all throughout our partnership we'll give you assistance.
Before the opening
Search site
The study of commercial leases
The landlord/seller negotiations
The development plan of the store legal advice
Architecture and layout of your restaurant
Helping in the built of your business plan
Preparation for the meeting with banks
At least 5 weeks of formation
The establishment and opening of your store
Throughout the duration of the adventure
Mystery shoppers
Visits
Audits
Advice
Continuous exchanges to improve day after day
---
Cherry Franchise Broker
Languages:
CONTACT US AND TELL US HOW CAN WE ASSIST YOU