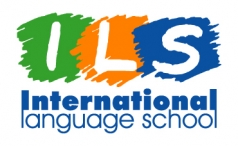 Total investment:
$ 58,350
Franchise fee:
$ 5,850
Royality fee:
1000/mo
Monthly marketing payment :
$ 0
Revenue:
$
12 000

*

* Calculator calculations are provisional, not guaranteed
MAIN INFORMATION
Foundatoin year: 2013
Year of franchising: 2017
Company units: 12
Franchise units: 0
Total number of units: 12
Number of employees per unit:
Contract period: 60 month
International Language School is a chain of English, Spanish, French, German, and Chinese language schools for adults and kids.
ILS is not just English language courses but rather a complete school with deep, systematic training. We offer programs for all ages and levels and provide high quality education aimed at achieving significant results. Every year, hundreds of our students successfully pass international exams and confirm their level of proficiency in foreign languages.
Requirements to buy the franchise
Willingness to follow recommendations;
Basic knowledge of English;
Availability of necessary funds;
Experience in running a business.
Marketing support
Marketing approach to promote ILS international school chain includes:
Providing ILS source files with general image mock-ups at least 2 times a year.
Recommendations for franchisees on organizing and holding thematic events and advertising campaigns related to the media plan and schedule of ILS events approved for the ongoing academic year.
Providing promotional materials (source files) for thematic events and promotional campaigns for the adaptation of the franchisee (Open Day, Halloween, Thanksgiving, ABC day and others).
Internet promotion (recommendations for SEO, SMM promotion, targeted and contextual advertising, email, posting information on the website).
Advertising in media: (recommendations on the adaptation of general advertising ILS layouts) for media placement (newspapers, magazines).
Local marketing.
Any other marketing support within the media plan and schedule of ILS events approved for the ongoing academic year is possible upon agreement.
Location requirements
Densely populated sleeping areas;
Large residential areas (with a population of at least 70% with minimum of social and/or loaned housing);
Developed district infrastructure. Requirements for the room
Room space from 150 sqm (5 classrooms for 12 students each) Average monthly turnover is: $22,000. Royalties:
1st year: $670 per month
2nd year: $1,000 per month
3rd year: $1,170 per month Other current expenses: $6,670
---
Cherry Franchise Broker
Languages:
CONTACT US AND TELL US HOW CAN WE ASSIST YOU