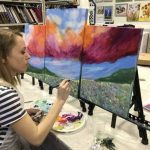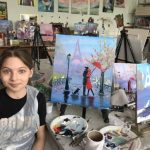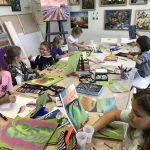 Total investment:
$ 3,160
Franchise fee:
$ 2,260
Royality fee:
80
Monthly marketing payment :
$ 0
Revenue:
$
12 000

*

* Calculator calculations are provisional, not guaranteed
MAIN INFORMATION
Foundatoin year:
Year of franchising: 2018
Company units: 1
Franchise units:
Total number of units:
Number of employees per unit:
Contract period: 60 month
The school of art and design Galevich Art School offers a comfortable environment for creativity, positive emotions, author methodology and the opportunity to try all art techniques. Attending our classes, kids and adults develop their creative potential, good taste, and love to art. We take part in international and Russian art contests and win prizes. Franchise of Art and Design School Galevich Art School is a socially responsible business.
The market of education for kids in Russia is expanding. The increase in the number of births causes the growth of the demand for the services for kids of preschool and school age. Parents are interested in cognitive rest and development of a child and consider such education to be a good investment in the kid`s future.
Our business is of current interest, in high demand and socially responsible!
You Will Provide Such Services as:
Teaching students different art techniques during the academic year from September to May;
Art camps for kids;
Kids` Birthdays celebrations;
Preparation for entering Higher Educational Institutions of Art;
Individual drawing classes;
New Year corporate parties and art events for adults;
Trainings on right hemispheric drawing for adults.
Expenses of Galevich Art School
Rent – $460
Hourly wages for teachers, 1 lesson- $20
Advertising – $310
Royalty – $80 per month
Total amount of expenses: – $1,810
---
Cherry Franchise Broker
Languages:
CONTACT US AND TELL US HOW CAN WE ASSIST YOU