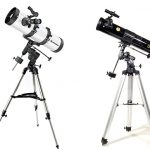 Total investment:
$ 36,000
Franchise fee:
$
Royality fee:
-
Monthly marketing payment :
$ 0
Revenue:
$
12 000

*

* Calculator calculations are provisional, not guaranteed
MAIN INFORMATION
Foundatoin year: 2002
Year of franchising: 2017
Company units: 4
Franchise units: 5
Total number of units: 9
Number of employees per unit:
Contract period: 60 month
Zoom'n'Joy store chain specializes on selling optical equipment – telescopes, microscopes, binoculars, magnifiers.
For the last few years, the optical equipment market has been growing by 30–50% per year, and we find it necessary to expand our store chain.
We offer you the opportunity to join our company and conduct business together. You can open your own Zoom'n'Joy retail store of optical instruments in your area. Once you open a Zoom'n'Joy retail store, you will use the support and experience of a strong partner, centralized supply and advertising support – advantages that significantly reduce risks, especially at the beginning, and will allow you to build a reliable and profitable business.
We launched Zoom'n'Joy franchise in 2017 and already have a network of 5 franchise partners in Europe.
Requirements to buy franchise
Retail area: property owned or leased over an extended period. Recommended area is 30 – 60 sq.m.
Financial assets in the amount of 30000 euros that will be spent on primary stock, in-store equipment and store design.
Franchise advantages
No franchise fee or royalty fee.
Our low purchase prices will allow you to realize from 50% to 185% extra.
Regular supplies of the complete range of optical equipment and accessories at special prices and on special terms, including deferred payment.
Centralized advertising support of your retail store.
Other current payments: rental of the retail area Average turnover per month: $8,000
---
Cherry Franchise Broker
Languages:
CONTACT US AND TELL US HOW CAN WE ASSIST YOU