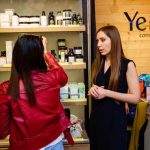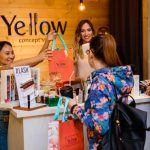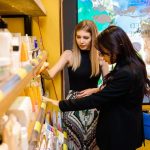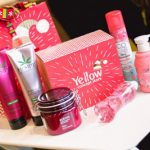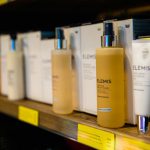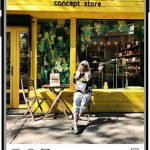 Total investment:
$ 57,030
Franchise fee:
$ 7,920
Royality fee:
1190
Monthly marketing payment :
$ 0
Revenue:
$
12 000

*

* Calculator calculations are provisional, not guaranteed
MAIN INFORMATION
Foundatoin year:
Year of franchising:
Company units:
Franchise units:
Total number of units:
Number of employees per unit:
Contract period: 60 month
Yellow Concept Store is a shop which sells cosmetics for hair, face and body care. All products which we offer are natural and don't contain sulfates and parabens. We select only quality cosmetics.
According to the last surveys, more than 80 million people in Russia and CIS countries buy cosmetics regularly. Among all the segments in the market, skin care cosmetic is in the highest demand. The main trend is natural and organic cosmetics.
Yellow Concept Store customers choose a healthy and conscious approach to life and thoroughly choose cosmetics. More than 45 brands of natural and organic cosmetics are represented in our store. Our cosmetics works and gives positive results.
SUPPORT FOR A FRANCHISEE OF YELLOW CONCEPT STORE, MULTI BRAND COSMETIC SHOP
Team of professionals under the brand name Yellow Concept Store.
Brand Book. Corporate identity of Yellow Concept Store style.
Advice and looking for a store location, estimation of the location for opening a store.
Individual business model for each partner. Calculation of investments, profitability, and payback of the project.
Shop layout design.
Well-established deliveries of over 45 top brands of natural and organic cosmetics with maximum discounts, promotional support, and samples.
Product assortment optimization, assortment matrix.
Training for a franchisee, ready-made recommendations and instructions on hiring and adapting employees and staff motivation.
Net cost, calculation, Cash Flow, Profit, and Loss Report tables. General information on running the business, developing, controlling, increasing profits.
Detailed training system for staff, which includes the information about choosing proper cosmetics for hair, face and body care. A detailed presentation on sales, additional sales, communication with a customer and work with a cashbox.
Well-thought over marketing steps allowing to increase profit with minimum expenses.
Assistance in Instagram promotion. Handy tips, photo and video materials made by our photographers.
Consistent PR support in our social networks.
Brand bags, gift boxes, promo materials of Yellow Concept Store style.
Among the customers of Yellow Concept Store are such famous people as Aliona Shishkova, Ramina Taipova, Aylin Eleuqen, Aziza Aibadulina.
We invite our partners from Russia and CIS countries for cooperation. Yellow Concept Store, a multi-brand cosmetic shop is a lucrative business model, a well-known brand trusted by thousands of people for more than 5 years.
---
Cherry Franchise Broker
Languages:
CONTACT US AND TELL US HOW CAN WE ASSIST YOU