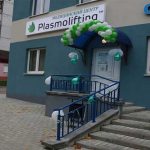 Total investment:
$ 3,780
Franchise fee:
$ 4,980
Royality fee:
2%
Monthly marketing payment :
$ 0
Revenue:
$
12 000

*

* Calculator calculations are provisional, not guaranteed
MAIN INFORMATION
Foundatoin year: 2007
Year of franchising: 2018
Company units: 1
Franchise units: 200
Total number of units:
Number of employees per unit:
Contract period: 60 month
Plasmolifting® is an innovative procedure for autologous plasma injection into the tissues of the body which stimulates the process of tissue regeneration.
Plasmolifting® is used in orthopedics, cosmetology, surgery, neurology, gynecology, dentistry and other branches of medicine.
Versatility of Plasmolifting® together with its effectiveness, many positive customer reviews and great interest to it allows opening a clinic which offers Plasmolifting® mono-service for patients.
Applying Plasmolifting® could increase the revenue of the business by three times and the profit of the medical center to 100%.
Franchise Advantages:
The ability to open a new or refit an ongoing business;
Unique offer on medical franchising market;
A large amount of consulting and marketing support;
Working business plan with quick payback;
Strong brand and powerful advertising support.
The number of procedures a month: from 500;
An average check: from $60;
The number of paid consultations/ appointments: from 150;
Consultation fee: from $15;
Average monthly turnover: from $32,440;
The cost of rent, business needs, communications: up to $7,550;
Payroll costs: up to $5,590;
Advertising costs: from $1,510;
Net profit from $17,800. Requirements for plasmolifting praxis® clinic
Room from 60 to 150 sqm. There should be from 3 to 6 cabinets.
Compliance with all fire safety requirements and sanitary epidemiological services, windows, enough lighting, and water supply.
Availability of ventilation and infrastructure for people with disabilities.
---
Cherry Franchise Broker
Languages:
CONTACT US AND TELL US HOW CAN WE ASSIST YOU