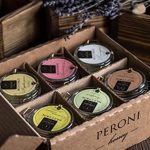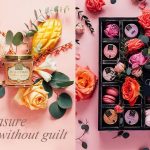 Total investment:
$ 1,180
Franchise fee:
$
Royality fee:
Monthly marketing payment :
$ 0
Revenue:
$
12 000

*

* Calculator calculations are provisional, not guaranteed
MAIN INFORMATION
Foundatoin year: 2013
Year of franchising: 2018
Company units:
Franchise units: 700
Total number of units: 700
Number of employees per unit:
Contract period: 60 month
A franchise of PERONI stand is a way to get into the world of good taste, beauty, health, and pleasure! Peroni is a Russian company which produces products of the highest quality. Peroni stand is not only beautiful and attractive, it is also an opportunity to gain maximum profit from the unused space in your shop and a possibility to open or expand a distribution of new popular natural eco-products, healthy, and useful delicious gifts. Besides, it allows the attraction of new buyers to your shop and also increases the number of repeat purchases.
Requirements for a franchisee:
An experienced business person who has a shop or provides services with a good customer flow, shop assistant, and administrator. Willing to attract new customers, increase the loyalty of customers, offer the novelty to buyers and grow the profit.
A novice in business, the one who starts a new business, willing to increase the income, with a desire to learn selling and presentation skills and acquire an experience with working with food products
Any person willing to get passive income. A person whose acquaintances, friends or relatives have a shop where the stand can be placed.
Requirements for the premises
High passability of the target audience
Availability of a free trade area (0.25 sq. m.) or shelves for accommodating the products
Shop assistant, administrator * Average temperature of product storage – room temperature (+ 18℃)
Possible places for stands
Grocery store, supermarket
Gift store
Hotel, restaurant, cafe (HoReCa)
Eco-goods for improving health, eco-cosmetics
Flower Shop / Bookstore
Wine shop / Shop of elite alcohol
Souvenir shop (at museums, near the sightseeing)
Tea, coffee, sweets shop
Beauty salon
Airport / Railway station and others
---
Cherry Franchise Broker
Languages:
CONTACT US AND TELL US HOW CAN WE ASSIST YOU