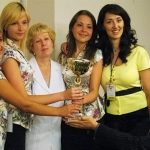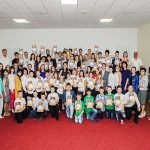 Total investment:
$ 2,820
Franchise fee:
$
Royality fee:
1130
Monthly marketing payment :
$ 0
Revenue:
$
12 000

*

* Calculator calculations are provisional, not guaranteed
MAIN INFORMATION
Foundatoin year:
Year of franchising: 2015
Company units: 1
Franchise units: 10
Total number of units: 11
Number of employees per unit:
Contract period: 60 month
MINIBOSS is a unique innovative business model that provides exceptional competitive advantages in the market of educational and consulting services for children, and, therefore, allows you to retain a high level of prices for the services.
MINIBOSS is Brand No.1 in the field of business education for children. We are proud of our glorious history and scientific base. The brand is known all over the world due to many victories in world competitions.
You are suitable for the mission if you are an Individual who
practices pedagogy, economics, psychology
has experience in sales and marketing
has good business management skills
has communication skills
can use their extensive contact network
has knowledge and an experience in developing regional business
wishes to help others learn and grow
has willingness to do a successful business
a legal entity who:
wants to be socially useful
seeks to diversify their business with educational activities
looks for the approaches to increase the efficiency and authority in the market of business education.
Requirements for school premises
"MINIBOSS BUSINESS SCHOOL" requires premises with a waiting lounge for parents, rooms for school authorities and teachers, classrooms (two minimum), bathrooms, locker rooms.
Recommended space is from 50 m².
Required area for classrooms is from 20 to 100 m², should be equipped with chairs – transformers and folding tables; flip-chart with paper and markers; a TV set or a monitor.
Ideal location is either in a city business center or residential area of the city where the target audience lives. Turnover per month: from $16,900 Lump-sum payment: from $56,300
---
Cherry Franchise Broker
Languages:
CONTACT US AND TELL US HOW CAN WE ASSIST YOU