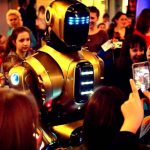 Total investment:
$ 652,030
Franchise fee:
$ 68,240
Royality fee:
3%
Monthly marketing payment :
$ 0
Revenue:
$
12 000

*

* Calculator calculations are provisional, not guaranteed
MAIN INFORMATION
Foundatoin year: 2011
Year of franchising: 2018
Company units: 3
Franchise units:
Total number of units:
Number of employees per unit:
Contract period: 60 month
Franchise of Mars-Tefo educational amusement park is a full-sized model of a large object: a space station on Mars, an underwater laboratory, a lunar base. It consists of fantastic decorations with working equipment and unique scenarios.
This is a unique project in the genre of edutainment, which gives children the opportunity to see the future and find their place in life, choosing popular professions and training the competencies each person needs to be successful in life.
Average monthly turnover: $97,050 Royalty: 3% of turnover, but not less than $2,280 per month
---
Cherry Franchise Broker
Languages:
CONTACT US AND TELL US HOW CAN WE ASSIST YOU