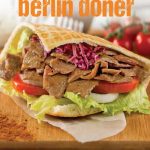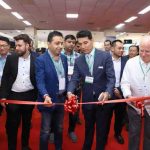 Total investment:
$ 72,976
Franchise fee:
$ 21,831
Royality fee:
Monthly marketing payment :
$ 0
Revenue:
$
12 000

*

* Calculator calculations are provisional, not guaranteed
MAIN INFORMATION
Foundatoin year: 2012
Year of franchising: 2018
Company units:
Franchise units:
Total number of units:
Number of employees per unit:
Contract period: 60 month
Back in 2012, I had a dream to bring together two of my favorite foods from around the world. Ever since that vision, i acquired a highly dedicated team of researchers and professionals to create a concept that the community would love best. After years of production and hard work, Döner & Gyros was born and made its debut in 2014. Fast forward to today, we have a significant presence in the U.A.E with strategic plans to expand into the international market in the immediate future. Partner with us today, and let's grow together not just as a brand, but as a team. I look forward to a long lasting relationship with our franchisees.
---
Cherry Franchise Broker
Languages:
CONTACT US AND TELL US HOW CAN WE ASSIST YOU