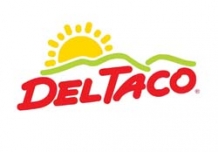 Total investment:
$ 859,700
Franchise fee:
$ 35,000
Royality fee:
5%
Monthly marketing payment :
$ 0
Revenue:
$
12 000

*

* Calculator calculations are provisional, not guaranteed
MAIN INFORMATION
Foundatoin year: 1964
Year of franchising: 1967
Company units:
Franchise units: 252
Total number of units:
Number of employees per unit: 50
Contract period: 60 month
Del Taco Restaurants Inc. is an American fast food restaurant chain which specializes in American-style Mexican cuisine as well as American foods such as burgers, fries, and shakes. The company was founded in 1964 and is based in Lake Forest, California. As of March 29, 2006, Del Taco LLC operates as a subsidiary of Del Taco Holdings, Inc. It also provides franchising opportunities.
The chain operates in 15 states, and have 310 corporate locations and 241 franchise locations as of January 3, 2017. The majority of their restaurants are in the West Coast states (California, Oregon and Washington). Del Taco also operates in many other western states (including Arizona, Colorado, Idaho, Montana, Nevada, New Mexico, Oklahoma, Texas, and Utah), and has locations sprinkled around areas east of the Mississippi.
On-The-Job Training: 408 hours
Classroom Training: 48 hours
Additional Training: At training store
Net-worth Requirement: $1,000,000
Liquid Cash Requirement: $500,000 Ad Royalty Fee 4%
---
Cherry Franchise Broker
Languages:
CONTACT US AND TELL US HOW CAN WE ASSIST YOU