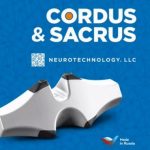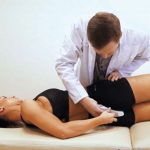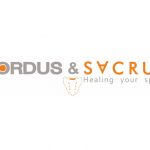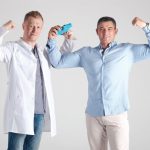 Total investment:
$ 2,500
Franchise fee:
$ 0
Royality fee:
0%
Monthly marketing payment :
$ 0
Revenue:
$
12 000

*

* Calculator calculations are provisional, not guaranteed
MAIN INFORMATION
Foundatoin year: 2016
Year of franchising: 2020
Company units:
Franchise units:
Total number of units:
Number of employees per unit:
Contract period: 60 month
Cordus introduces an International healthcare franchise.
Dear colleagues, I am Yuri Koryukalov, a neurophysiologist, rehabilitologist, candidate of biological sciences, I have been doing business in the field of spinal therapy for more than 10 years. We have created and successfully sell in 16 countries of the world (including the USA, EU countries) the technique of hardware therapy of the spine. More than 800 specialists around the world use our methodology and it has helped more than 60 thousand patients and their families.
Now every 3rd person on earth suffers from back pain and every 5th time a year he turns to specialists for help. We provide you with an effective and affordable way to work with such patients. This does not require expensive equipment and high initial costs, because only 2500 $ are enough to start. The franchise of the center and the office of the complex correction of the spine Cordus is what you need to open your business! Franchise Cordus is an exclusive product from the manufacturer, a patented technique in Russia and Europe, fully Russian production.
The starter pack includes everything to start working and have a stable flow of customers, including training in the methodology, a set of necessary equipment for work, and an online marketing promotion plan. All that remains for you is your own or rented premises from 20 sq.m. and a desire to help your customers. We are also ready to offer you additional income if you already have your own existing practice – a product with high profitability that patients themselves want to buy after passing the session.
The Cordus franchise is most effective for existing medical clinics, fitness centers, beauty salons, cosmetology centers, massage parlors, sports clubs, yoga centers. Thus, you can start earning with a large volume on existing traffic.
Applying the Cordus technique will allow you, as a specialist, to automate the process and reduce physical activity. You will be able to scale activities by attracting additional specialists to the staff, serving more and better clients per day. At the same time, make money on additional sales of devices for home use.
Create or grow your business with a growing demand for spinal therapy with the Cordus franchise! In 2014, in the St. Petersburg Clinic at the Russian Academy of Sciences, clinical studies of the Cordus method showed high efficiency. More than 78% of patients got rid of pain in the spine after a 10 sessions therapy course.
Our goal is to provide the maximum number of patients with the opportunity to receive high-quality medical services through the development of a franchise network.
The patented cordus & sacrus devices allow a wide range of specialists to join our team using proven methods and technologies.
TODAY CORDUS IS
10 countries of presence
11 successfully operating offices in Russia
5070 units – output volume is more than 5,000 units per month
50-75% margin – high profitability of devices
6-10% increase in target audience per year
Fully Russian production
Unique niche for B2B (medical and fitness centres, osteopaths and manual therapists, fitness, and yoga instructors)
High demand for products in Russia, Europe, America
Regular product improvement, new developments
High standards of healthcare delivery
The best therapy results, the doctors' recognition and recommendation, the tested methodology, and the quality of cordus devices are the key to a profitable business!
Exclusive product from the Official manufacturer
Proven Efficiency
Safe Method of Spine Treatment
Patented technology in Russia and Europe
Russian Manufacturer
All necessary quality certificates
CORDUS & SACRUS DEVICES
Eliminate spasm of deep spinal muscles
Developed by scientists doctors of regenerative medicine
Show significant changes after 3-5 sessions
Reasonable price of devices
Compact – can be used at home, office or on a trip
2 years warranty for devices
CERTIFICATION AND AWARDS
Cordus project is a resident of "Skolkovo".
We have all the necessary certificates for working with specialists in Russia, Europe, and the USA.
OUR FRANCHISE IS SUITABLE FOR YOU:
A doctor who wants to open his back pain prevention cabinet.
You are a practicing specialist: chiropractor, osteopath, fitness and yoga instructor, bodybuilding and weightlifting trainer.
Own the necessary investments for the implementation of the project.
Ready to comply with company standards and learn.
CORDUS SPIN PREVENTION ACCOMMODATION REQUIREMENTS
Cabinet from 20 m².
ADVANTAGES OF CORDUS FRANCHISE
We carefully approached the development of the franchise of our project. At the start, you will receive the necessary package of materials, instructions for organizing, managing and promoting. You just have to start the franchise and make a profit:
The franchise from the manufacturer.
No Franchise fee and royalty.
Promising, developing market.
Minimum investment, quick payback.
The presence of successful own points.
Well- established working process.
A minimum number of employees to conduct business.
Small cabinet area and minimal equipment costs.
Well-functioning delivery of devices.
Its unique corporate identity.
Well-developed customer service system.
Tested marketing tools for quick start and customer flow support.
CORDUS FRANCHISE BUSINESS MODEL
Average medical service bill: $20,5
Number of checks per month: 120
Average bill on selling machines: $68,5
Number of device sales per month: 20
Average turnover: $3,835
Average profit per month: (depending on the chosen format) $1,233
Number of employees: from 1 person
Launch period: from 1 month
Payback: from 4 months
---
Cherry Franchise Broker
Languages:
CONTACT US AND TELL US HOW CAN WE ASSIST YOU