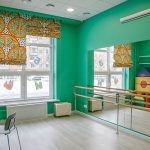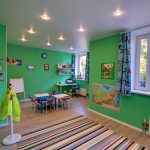 Total investment:
$ 90,000
Franchise fee:
$
Royality fee:
7%
Monthly marketing payment :
$ 0
Revenue:
$
12 000

*

* Calculator calculations are provisional, not guaranteed
MAIN INFORMATION
Foundatoin year:
Year of franchising:
Company units:
Franchise units:
Total number of units:
Number of employees per unit:
Contract period: 60 month
"Baby club" is a playground where we carefully develop kids` intelligence and prepare them for an adult and diverse life in the new age of information technologies. Kids acquire logical thinking skills and creativity, the ability to learn and develop speech by playing. For the past many years, we have applied the best methods for early development: N.Zaitseva, M.Montessori, Z.Dienes, B. and L.Nikitin, A.Valyavsky, E.Kosinova, E.Zheleznova. There we picked only the stuff needed for intellectual development of kids from them and combined it with the methods created by our specialists. "Baby club" is a lifestyle
Lump sum payment: from $10,000 to $20,000.
The lump sum payment includes:
the right to use the brand name;
automated system;
start up team work;
advertising materials;
staff trainings;
partner trainings;
methodologies;
software.
Other current payments:no. Monthly turnover: from $11,600.
---
Cherry Franchise Broker
Languages:
CONTACT US AND TELL US HOW CAN WE ASSIST YOU